If you've recently opened a new storefront, one of your key concerns as a business owner will be the security of the property. Luckily, installing an access control system is an effective way to monitor who enters and exits, mitigate shoplifting, and manage your property more efficiently. It's crucial to allow room in your budget for this security solution that offers business owners enhanced peace of mind while safeguarding everything from merchandise to data. Here's what you need to know.
Factors That Affect Access Control System Pricing
Adding enhanced security to your retail storefront comes at a worthwhile cost. After all, they're designed to control who has access to the property based on who receives credentials from you. A key fob is a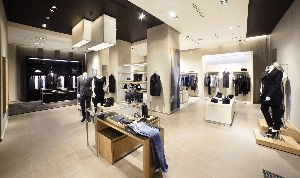 more economical option for a smaller operation, while a photo credential featuring an employee nametag or badge may be more appropriate for a larger organization with many staff members.
When you make it a priority, consider the types of features you want to include in your system. In a larger building, you may have to consider the parking gates leading to your garage, the turnstiles at the store's entrance, and the elevators leading to levels where corporate management may keep their offices. Also, the type of lock you choose for glass or office doors will also sway costs considerably. Finally, you'll need to consider if you want to integrate the system with other security features, like the fire alarm, video surveillance, and intercom systems, as this will also cause expenses to increase.
Factors That Impact System Installation
The overall cost of the installation is affected by some basic factors, like the size of your property and your building's location. Available infrastructure affects the ease or difficulty of the project, as well as how much labor is necessary to install the access control system. Additionally, local codes may dictate that the installer has to run overhead cables instead of using mountable J-hooks that can otherwise simplify the process and reduce labor costs.